Home Health Aide Training in New York
Knowledge to help you take better care of the patient in your life.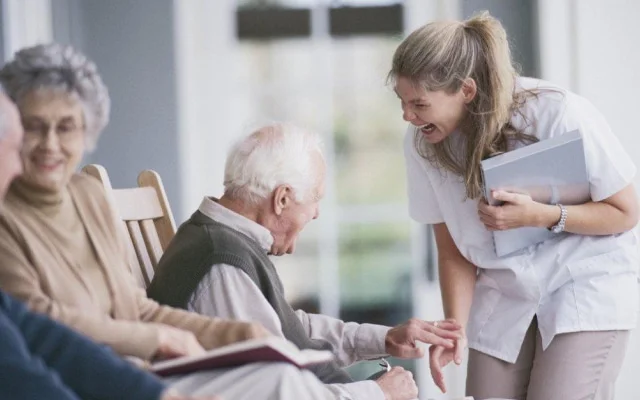 If you are the type of person who likes helping professions and is looking for a rewarding career to apply your personal skills to working with clients who need physical, emotional and mental support, then the Home Health Aide training course is a great option for you.
Caregivers help clients improve their quality of life by assisting them with their Activities of Daily Living (ADL's) while making sure to prioritize what is important to and for the client. YOU are the most important quality that you bring to the field. Before you start you will need to find a training school and get Certified as a Home Health Aide (HHA).
Why do it?
Many Home Health Aide Training programmes teach important techniques and useful tips to assist you in your caregiver journey, ensuring you will be able to create a comfortable environment for both your care recipient and yourself.
We are committed to building and maintaining a culture of talent, integrity, compassion, and commitment, all working toward a shared purpose. Our goal is to provide first-class care to the families that depend on us and to improve and empower the lives of all those who work with us to make our world a better place.
Frequently Asked Questions
Why Should I Attend a Home Health Aide Training?
Taking a Home Health Aide Training will allow you to familiarize yourself with the standards of care in the industry and help you make better choices for your clients. The Home Health Aide Training will prepare you for the world of home care. You will learn how to shop for the patient, make the bed if it is still occupied, give a bed bath, maintain healthy diets for clients with dietary restrictions, and how to use tools like the hoyer lift and gait belt. These skills set you apart from other people and this is why clients come to you for service!
How Do I Apply for Home Health Aide Training?
Angel Care, Inc. partners with many schools in the 5 boroughs and can help you find a training center close to home. We will put you in touch with facilities that will provide you with the training you need to excel in your position and become an A+ caregiver.
Where Can I Find the Home Health Aide Training?
Call one of our recruiters to assist you in finding the best trianing school for you.
Learn more
Have more questions?
Send us a message
Angel Care staff is available to speak with you Monday through Friday from 9am-5pm