Skilled Services
Live well with Angel Care skilled services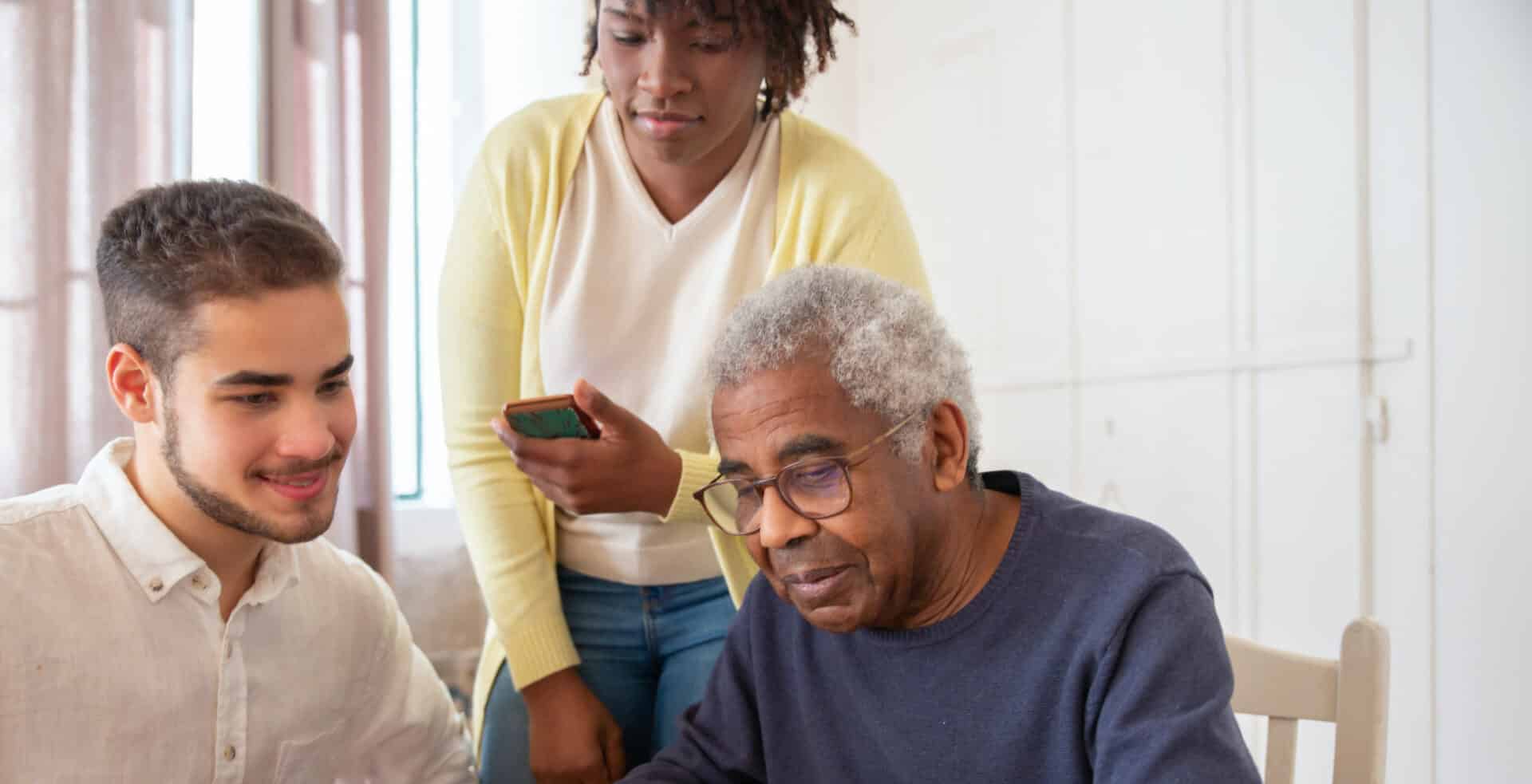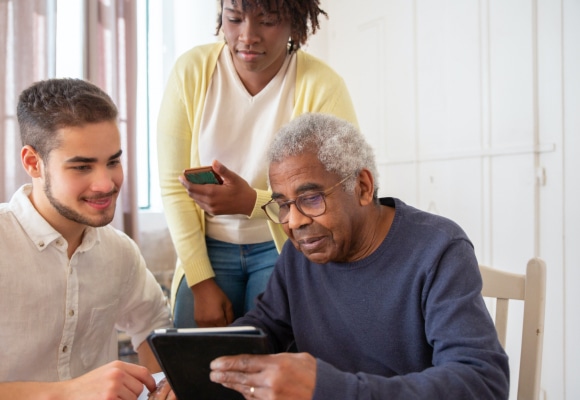 Skilled services are those services that are rendered for homebound patients that require a different level of care. This can include physical therapy, speech therapy, occupational therapy, nursing, wound care, infusion therapy, and post operative care.
Since our clients are our purpose, we customize our care to meet your specific health needs and living situation. So, if you have a health condition that makes it difficult to leave home to see your primary care physician, we bring the doctor to you.
Angel Care, Inc promises the highest quality of care and assistance for you or your family member within the comfort of your own home. Our trained and specialized Nurses and Professional Caregivers deftly maintain a balance between professionalism, and honoring their patients' dignity and independence.
What we offer
Quality homecare you value
Get clear, compassionate medical support…right in your home
Quality in-home care is no easy feat: between medications, appointments, wound care and dressings all the details have to be in place. Even if you're getting care from a highly capable aide or loved one, you still want to have immediate access to a skilled medical professional.
You might also be interested in our other services.
Our services
Send us a message
Angel Care staff is available to speak with you Monday through Friday from 9am-5pm
The Crucial Role of Skilled Nursing Care in Patient Rehabilitation and Health Maintenance
Skilled nursing care holds a fundamental place within the wide-ranging spectrum of healthcare. It offers a thorough array of healthcare services for people who need persistent medical oversight owing to chronic diseases, multifaceted health conditions, or recuperation from surgical procedures or acute sickness. This article delves into the characteristics of skilled nursing care, its range of services, and its indispensable contribution to patient recuperation and overall health.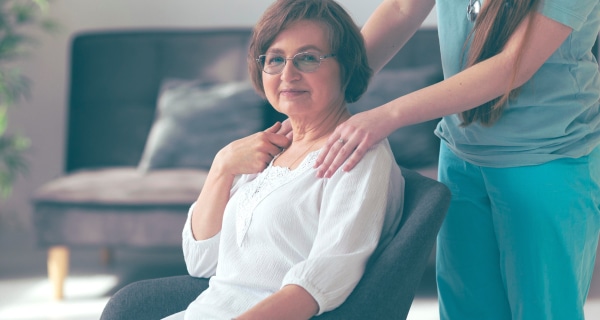 Understanding Skilled Nursing Care
Skilled nursing care embodies an advanced tier of healthcare that necessitates the provision by licensed healthcare specialists, such as registered nurses (RNs), physical therapists, occupational therapists, speech-language pathologists, and dietitians.
Typically, those who require this caliber of care need more intensive medical assistance than what can be delivered at home or in assisted living facilities. This care can cover a broad spectrum of needs, ranging from wound management and intravenous treatments to post-surgery care and severe disease management. The specific requirements can significantly vary from one individual to another.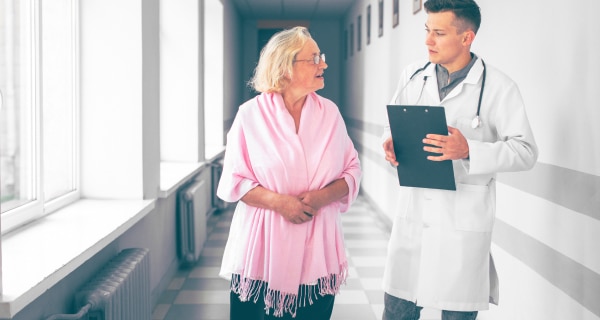 A Look at the Services in Skilled Nursing Facilities
Skilled nursing facilities (SNFs) are medical institutions specifically designed to deliver skilled nursing care continuously. SNFs typically provide the following key services:
Medical Treatment and Supervision: SNFs are staffed with a team of healthcare professionals who render medical services and continuously oversee the patient's health status. These services might encompass wound care, medication administration, intravenous therapy, pain management, among others.
Rehabilitation Services: Essential components of a patient's recovery process often include rehabilitation services such as physical therapy, occupational therapy, and speech therapy. These therapies aid individuals in regaining mobility, restoring speech and swallowing capabilities, and reacquiring everyday living skills.
Nutritional Support: Registered dietitians design and supervise meal plans to ensure patients receive adequate nutrition tailored to their health requirements, thereby accelerating recovery and managing chronic illnesses.
Social Services: Many SNFs also offer social services that deliver emotional support and assist patients and their families in navigating and adapting to the realities of illness or the recovery process.
Certified Home Health Agencies (CHHAs): provide registered nurses (RNs) who can deliver the same level of medical care at home as a patient would receive in a SNF. This can include complex wound care, injections, catheter care, and monitoring of vital signs. Many patients leaving SNFs will still need ongoing physical, occupational, or speech therapy. CHHAs can provide these services at home, helping patients regain strength, mobility, and daily living skills.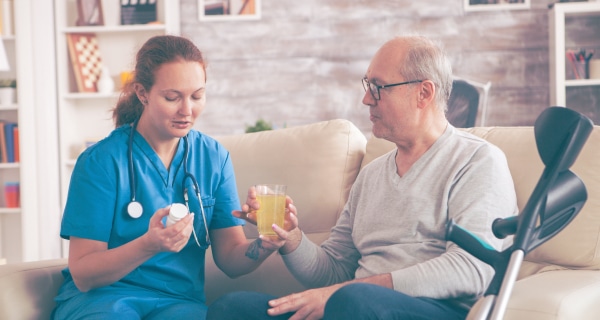 The Importance of Skilled Nursing Care
Home health skilled nursing is vital in numerous situations, such as:
Recovery from Surgery or Acute Illness: Following a major surgery or an acute illness, a patient may need skilled nursing care for a period of time to aid in recovery and regain strength.
Management of Chronic Conditions: Patients with chronic conditions, such as heart disease, diabetes, or dementia, may need skilled care to manage their symptoms and maintain the highest possible quality of life.
End-of-life Care: For individuals in their final stages of life, skilled nursing facilities can provide comfort, pain management, and emotional support for both the patient and their family.
Best skilled nursing near me!
Skilled nursing care is a pivotal component of healthcare, providing necessary medical and rehabilitative care to individuals who are unable to care for themselves due to illness, injury, or disability. By offering a comprehensive range of services that cater to the holistic well-being of patients, skilled nursing facilities play a crucial role in ensuring quality of life and facilitating recovery. It's important to find a good agency that provides skilled nursing care. It's best to start your search before you need help, than you will have: "skilled home care agencies near me". Angel Care Ink., a leading home care agency in New York, will provide you with skilled support and ensure your well-being. To get in touch with us today, please reach us by phone: 917-507-7500.