Non-Emergency Medical Transportation Services in New York
Healthcare accessibility is just as vital as the standard of care provided. Within the energetic and diverse cityscape of New York, non-emergency medical transportation (NEMT) plays an essential role, connecting its residents to their healthcare appointments and facilities. A deep understanding of the available transportation options is crucial for individuals in need of regular medical care but who do not require emergency medical services.
Navigating Medical Transport in New York City
The NEMT network in New York City is robust, offering a range of services to meet the needs of its populace, from basic transport solutions to advanced accommodations for those with significant mobility impairments. Initiating a search for 'medical transport services near me' can reveal a plethora of service providers, each with varying levels of service.
Diversity of Medical Transport Options
New York's NEMT offerings span a broad spectrum of non-emergency medical needs, including rides to dialysis, physical therapy, or regular health check-ups. The aim of many of these providers is to deliver seamless door-to-door service to ensure patients arrive at their appointments in a timely and secure manner.
Understanding Medicare and Medicaid Transport Provisions
Seniors and individuals with limited income should be aware of terms like 'Medicare transport services' and 'Medicaid transport services.' In New York, Medicare may cover the cost of non-emergency ambulance services when medically justified and ordered by a physician. Similarly, Medicaid beneficiaries may be eligible for NEMT, as it often includes transportation for medical appointments.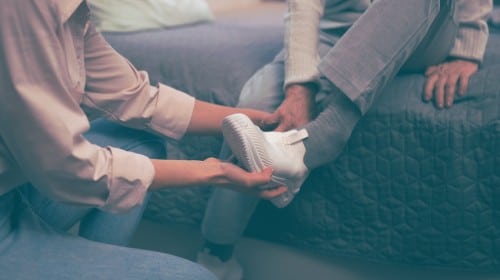 Distinguishing Non-Emergency Ambulance Services
It's important to discern non-emergency ambulance services from their emergency counterparts. These specialized services provide medically-equipped transport for patients in need of medical oversight en route to their destination, without the urgency that emergency situations demand.
Wheelchair Accessibility in Transport Services
'Wheelchair transportation services near me' is an essential search for those using wheelchairs, as it relates to vehicles specifically outfitted with features like ramps and lifts to assist wheelchair users, ensuring that mobility challenges do not inhibit access to medical care.
Criteria for Selecting Medical Transport Providers
Choosing a medical transport service requires considering various factors to ensure safety, reliability, and coverage:
Certification and Safety: Verification of licensing and adherence to safety protocols is critical.
Service Availability: Some providers operate around the clock, while others have set hours.
Appropriate Equipment: Ensuring the availability of suitable vehicles and equipment for the patient's needs is necessary.
Insurance Compatibility: Confirming if a transport service is included under the patient's insurance plan is essential.
Building a Trusted Provider Network
Forming a partnership with a dependable medical transport service can alleviate the anxiety linked to medical commuting. Endorsements from medical institutions, patient reviews, and personal recommendations are instrumental in locating a trustworthy service.
New York's NEMT services are a crucial support system for individuals who need consistent medical attention without the immediacy of an emergency response. These services ensure equitable access to healthcare for all community members, bridging gaps in mobility and promoting a healthcare system that is accessible to every individual. If you or member of your family needs a non-emergency medical transportation services Angel Care,Inc.,New York home care agency here to help, rich us now by phone at 917-507-7500 or by e-mail at info@angelcareny.com.
Subscribe
Join our newsletter to keep up with the latest Angel Care updates.