Medicaid Dementia Care
Dementia is a global health challenge that affects millions of individuals and their families. Providing quality care for people with dementia requires a multifaceted approach that encompasses medical, social, and financial aspects. In the United States, Medicaid plays a vital role in supporting dementia care for low-income individuals and families. In this article, we will explore the significance of Medicaid in dementia care, the services it offers, and the importance of ensuring dignity and compassion in the provision of care.
Medicaid and Dementia Care
Medicaid is a joint federal and state program that provides health coverage for low-income individuals and families. While Medicaid offers a wide range of services, including hospital visits, doctor appointments, and prescription medications, it also plays a critical role in supporting long-term care services, such as those needed by individuals living with dementia.
Dementia care often involves a spectrum of services, including medical care, memory support, counseling, caregiver training, and assistance with activities of daily living. Medicaid's coverage for dementia care varies by state, but it typically includes nursing home care, home-based care, and community-based services. These services are crucial in ensuring that individuals with dementia receive the necessary support to maintain their well-being and quality of life.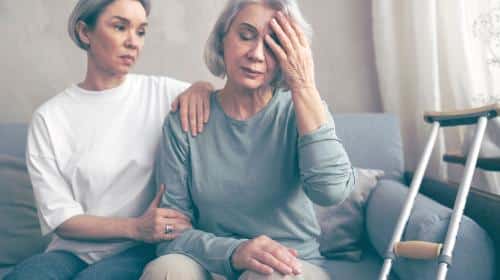 Home-Based Care
Medicaid's support for home-based care is particularly significant for individuals with dementia. Many individuals prefer to remain in familiar surroundings, surrounded by loved ones, as they navigate the challenges posed by dementia. Home-based care services covered by Medicaid can include home health aides, skilled nursing services, therapy sessions, and respite care for caregivers.
These services allow individuals with dementia to receive the necessary medical attention and assistance with daily activities while remaining in the comfort and familiarity of their own homes. Furthermore, Medicaid's coverage of respite care provides caregivers with much-needed relief, reducing stress and promoting their own well-being.
Nursing Home Care
For individuals with advanced dementia or those who require round-the-clock care, nursing homes can provide a safe and supportive environment. Medicaid is the primary payer for nursing home care in the United States, ensuring that low-income individuals with dementia have access to these facilities.
Medicaid's coverage for nursing home care includes room and board, medical care, rehabilitation services, personal care assistance, and specialized dementia care. It is essential to ensure that nursing homes offer person-centered care that respects the dignity and autonomy of individuals with dementia.
NHTD
Individuals with dementia can also have support from the NHTD program. Nursing Home Transition and Diversion is a Medicaid Waiver program, the aim of this program is to assist people with disabilities and seniors to live in their homes or community instead of a nursing home. The program can provide funding for assistive technology, which can include devices to help manage safety concerns related to dementia, such as alarms and monitors. The program can also provide funding for modifications to the home to make it safer and more accessible for someone with dementia. This could include things like adding grab bars, improving lighting, or even creating a secure outdoor area.
Dementia care near me NY
Medicaid plays a crucial role in supporting dementia care for low-income individuals and families. Its coverage of home-based care and nursing home services enables individuals with dementia to receive the necessary support while maintaining their dignity and quality of life. By promoting person-centered care and prioritizing compassion and dignity, Medicaid can contribute to a more inclusive and supportive healthcare system for those living with dementia. It is essential that policymaker. If you need support with your healthcare, please contact our qualified home care agency, Angel Care Inc., located in New York. We will provide all necessary recommendations and offer qualified assistance. Rich us by phone 917-507-7500 or e-mail: info@angelcareny.com
Have a question?
To learn more about our home care services, contact our caregiving team today at 917-507-7500 or find a caregiver near you.
Contact us
Do you have a question or do you just want to speak with us?
917-507-7500
info@angelcareny.com
Subscribe
Join our newsletter to keep up with the latest Angel Care updates.